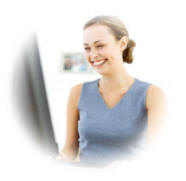 ---
How do you shop appropriate benefits for medical, dental, life and disability?
When it comes to looking for new insurance or if your group is in renewal, we will put your information out to quote to numerous carriers to get you the best plan that meets your needs as well as your budget.

What are group enrollment meetings?
When your group changes or sets up new Insurance, we come out and explain the benefits to your employees and answer any questions they may have. Also, we help to enroll the employees and their families on the new plan. When a new employee comes on to the plan we handle the enrollment forms from our office to ensure it goes straight to the carrier and is processed in a timely manner.

Do you provide access and information for employers? on the following subjects:
Yes. We provide complete information on the following subjects: Cafeteria Plans, HSA Consultation, HRA Plan Development, COBRA Documents and Administration, and HIPPA Information.

Do you work with pharmacies and doctor's offices?
Yes. While going to the Doctor's Office or to pick up Prescriptions can be stressful, we can help make it a smooth process by working with you and your Doctor or Pharmacy to verify coverage to ensure you get what you need when you need it, without the hassle of going through the carrier.

Do you help medicare beneficiaries with the transition to medicare?
Yes. We offer a variety of Medicare Supplement and MedAdvantage Programs. We assist Individuals through the transition to Medicare, along with finding a prescription plan the meets their needs.