Larsen Christopherson Benefits Group Inc is a local Agency specializing in Employee Benefit Packages and Individual Medical Insurance.
We have been in the Insurance Industry for 20 years and pride ourselves on service, experience and integrity. We strive for innovative solutions to meet various client needs.

Continuing education allows us to keep our clients informed of market and legislative changes. We look forward to working with you in the near future to meet your benefit needs.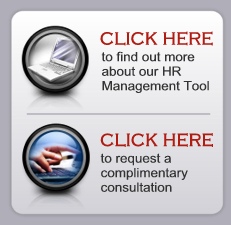 ---
Jan Larsen, CLU, CHFC - President
Jan just completed his 24th year as a Life Agent with Larsen Financial Services. Jan is a District Agent with five Life Agents in his unit. He is one of the top producing agents in his company, having qualified for the prestigious Chairman's Council several times. Jan is a life and qualifying member of the Million Dollar Round Table, currently Court of the Table qualifier.

Jan and his wife Lorrie, also a licensed insurance agent, have their business and reside in their mixed-use building in downtown Lake Stevens, WA. Jan is a strong supporter of his community, and was instrumental in fundraising for the Lake Stevens Boys and Girls Club. He is a member of NAIFA, Kiwanis, and the Lake Stevens Chamber of Commerce just to name a few.




Stephanie Christopherson - Vice President
Stephanie Christopherson began working with Larsen Financial Services more than 8 years ago as an Employee Benefits Consultant. In 2007 Jan Larsen and Stephanie Christopherson formed a partnership. The new business is called Larsen Christopherson Benefits Group Inc., and focuses on the design and implementation of employee benefit packages.Stephanie works in conjunction with Retirement and Life Insurance Specialists at Larsen Financial Services to offer complete benefit packages to Employees and Individuals.

Prior to Larsen Christopherson Benefits Group Inc., Stephanie worked for Regence BlueShield and Premera Blue Cross for 13 years in various capacities. The time Stephanie spent working for the carriers allowed her to gain a thorough knowledge of the Insurance Industry which allows her to better service her clients.
Stephanie and her husband enjoy living in Lake Stevens and have two boys both attending the Lake Stevens School District. She's a member of the Lake Stevens Chamber of Commerce, the Secretary for NAIFA / AHIA and an active member of the National Association of Health Underwriters.





Lorrie Larsen – Secretary Treasurer
Lorrie has lived and worked in Lake Stevens with her husband Jan Larsen for many years. As Secretary Treasurer and Bookkeeper , Lorrie is an integral part of Larsen Christopherson Benefits Group. Prior to Kim taking it over, Lorrie was in charge of the marketing and advertising. She is a licensed Insurance Agent, a member of the Kiwanis, spent many years as a volunteer for Aquafest, and is an active member of the Lake Stevens Chamber of Commerce.




Kimberly Strong
Kimberly Strong graduated from Snohomish High School in 2005. Immediately following graduation, she began working for Larsen Financial Services as a receptionist. Kimberly took interest in the Employee Benefits segment of the business and eventually migrated to work exclusively with Stephanie Christopherson as her Account Manager. Kimberly now runs the office and manages all of the Group and Individual health insurance business. She takes an active interest in the political aspects of insurance reform and attends Day on the Hill in Olympia every January with Stephanie and Jan.